Pebble Concepts is a swimming pool plaster applicator. Pebble Concepts offers pool plastering along with pool preparations that are needed to be done prior to plaster installation. Pebble Concepts provides chip out service, fiberglass removal and disposal, retile installation, step edge tile install , pumping service needed for all pools including swimming pools on elevated areas like second floors.
We offer traditional white plaster, colored plaster, and 3M (www.3m.com) Colorquartz, crystals added for a smooth finish.
We also offer exposed finishes, including BUT NOT LIMITED TO , 3M Colorquartz crystals and accent stones, Wet Edge Technologies pebble systems(www.wetedgetechnologies.com) . We can create your very own customized pool an unlimited variety of colors and surfaces.
Plaster
Traditional white plaster, time tested and proven.
Colored plaster in several shades of blue, grey, and green. Please call for other colors you may be interested in.
Traditional white plaster and colored plaster with several different 3M colorquartz, which come in many different colors.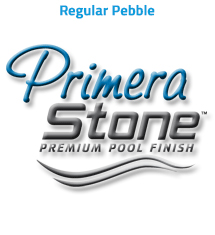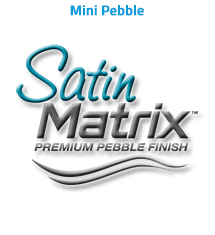 All plaster material and workmanship, provided by our company, is guaranteed for a period of one year, lifetime for Wet Edge Pebble, from the date of plaster. The warranty is void if pool is drained without prior notification. As well, the warranty is void if problem arises due to improper maintenance and /or improper water chemistry. Proper water chemistry is the responsibility of the homeowner. Pool water must be tested monthly and records kept on hand by a reputable pool company that offers aided water analysis. This limited warranty is non-transferable and is only valid to the original Homeower.
SELECTING A PLASTER FINISH
As a pool and spa owner, your variety of pool finishes is many.  From the standard white plaster to the multi colored pebble finish, with 3M quartz finish and tinted plaster in between.  The options are endless!!!
We offer the classic white plaster, tinted plaster, white plaster with 3M Colorquartz added, (exposed or not exposed) Tinted plaster with 3M Colorquartz, (exposed or not exposed) mini pebble, regular pebble.  The color combinations of the different finishes are exciting and mind boggling at the same time.
The difference between exposed finishes and non exposed finishes.  As plaster is being applied, there is a "paste" that is worked to the top.  This paste is then spread out over the plaster, trowelled to a hard finish.  This is called the finish coat.  It is a veneer top coat.  This finish coat is what gives plaster a smooth feeling; this is a non exposed finish.  An exposed finish is when we water wash or acid wash the veneer, smooth finish off the plaster, exposing the aggregate, being quartz or pebble.
Because swimming pool plaster is continuously submerged in water, it is unlike any other masonry work.  (All plaster, whether it is white plaster, quartz plaster, or pebble plaster has cement in it.)  Cement is susceptible to water chemistry, especially if the pool or spa is improperly maintained.  (If you've ever owned a fish tank, you know how easily water can become unbalanced.)  PROPER WATER CHEMISTRY IS VERY IMPORTANT TO ALL PLASTER SURFACES.  Also the way you introduce chemicals into your pool is important.  Most chemicals (solid or liquid) you put in your pool are heavier than the water, allowing them to settle on the bottom, and over time, discoloring or etching the plaster.  The best way to introduce chemicals is to thoroughly dissolve chemicals in a 5 gallon bucket of water, then pour in the deep end, avoiding steps and swim-outs.  Brush pool immediately to further dilute chemicals.
A Note on Colored Plaster
By its nature, colored plaster will accentuate all of the characteristics normally found in white plaster.  Mottling, for example, can be more pronounced in colored plaster than in white.  Colored plaster may also exhibit pigment stains, streaks, unevenness of color and more noticeable checking and crazing.  Also, variations of shade will exist between color sample chips and mixed plaster.  Over time, the color may fade completely or grow gradually lighter and will often not be the precise shade that was anticipated.  It's important to note that none of these conditions are considered a deficiency of the product.