Plaster
Why Should You Use Plaster?
Common Misconceptions About Pool Plaster
Do plaster finishes use more chemicals that a pool with a different surface?
Does a plastered pool finish encourage the growth of algae, especially the dreaded black algae?
Is the water in a plaster finished pool colder than a pool with a different surface?
Do plaster finished pools leak?
Does the surface of refinished pools fail after a short time?
National Plasterer's Council
30575 Trabuco Canyon Road, Suite 104, Trabuco Canton, CA 92678
3M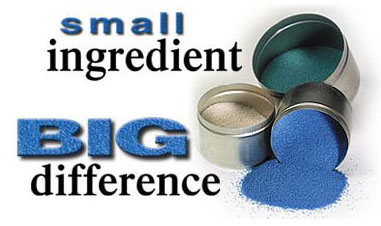 3M™ Colorquartz™ Aggregate is combined with white Portland cement and other materials such as crushed marble and applied to your pool's interior in the same way as traditional plaster. The distribution of millions of quartz granules gives lasting, dynamic color to your pool's surface. Unlike tinted plaster which can fade over time, this color will last and last even when exposed to strong chemicals and harsh sunlight. In addition to the remarkable color, a pool containing Colorquartz aggregate is stronger and requires less maintenance than conventional plaster finishes. Because the matrix of quartz is literally harder than steel, your pool finish will be more durable and last longer.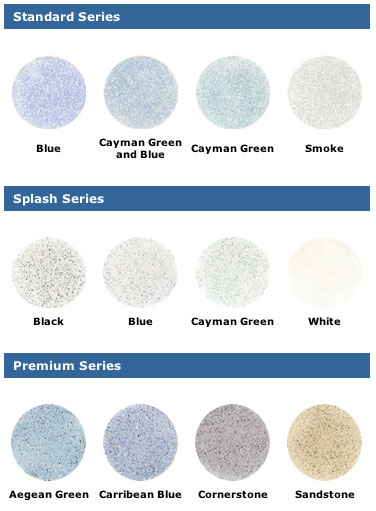 Frequently Asked Questions about 3M™ Colorquartz™ Aggregate
How long has 3M™ Colorquartz™ Aggregate been in existence?
What guarantees that 3M's color will last?
Can this be a do-it-yourself project?
What does the 3M™ Colorquartz™ Aggregate surface look and feel like?
Should my builder/plasterer have experience in applying this product?
Will this product affect my pool chemistry?
Is there any special start-up treatment required?
Is 3M™ Colorquartz™ Aggregate recommended for use in a spa?
Is 3M™ Colorquartz™ Aggregate recommended for decks and patios?
Swimming Pool Plaster Start-up Do's & Don'ts:
This information has been produced as a cooperative effort, and is accepted by the National Plasterers Council, the National Association of Gas Chlorinators, and the Swimming Pool Trades & Contractors Association. For additional copies, contact:
National Plasterers Council, 2811 Tamiami Trail, Suite D, Port Charlotte, FL 33952.